Name: Colm Malone
From 1996 to 1998 I worked on Clara Bog as a temporary general operative for National Parks & Wildlife Service. This job entailed mainly helping to do some "hand on conservation work". This work was very hard physical work as it involved building several thousand peat dams on the surface drains on Clara Bog East.
In November 1999 I began working as a fulltime Conservation Ranger for National Parks & Wildlife.
Day to day duties as a ranger involves the following:
Monitor conservation sites such as Clara Bog for change both positive and negative. An example of a positive change is that since the thousands of dams were built on Clara East the bog surface has recovered and vegetation has improved. An example of a negative change is when a fire occurs. A fire on the bog can cause habitat and species loss which is deemed unfavourable.
To enforce the Wildlife Acts and the implementation of the EU Birds and Habitats Directives
The Conservation Ranger also carries out surveys on the site such as monitoring for rare and endangered flora and fauna such as Curlew, Merlin, Marsh Fritillary Butterfly and many more.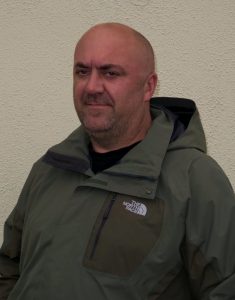 Colm Malone can be contacted at the following:
Telephone: 057 9331470
Email: colm.malone@npws.gov.ie